Leadership matters. It matters during good times and especially during a crisis. The U.S. is simultaneously battling the ongoing COVID-19 pandemic and people across the country are coming to grips with racial disparities that have long-troubled America since its inception. Throw in an economic downturn for good measure and leadership is needed now more than ever.
Michael Jordan is a global icon for his excellence in the sports world and business world. During his storied NBA playing days, he was criticized for not taking a more active stand on issues. With the demand for social justice squarely on center stage, he is now taking a stand as an owner of the NBA's Charlotte Hornets, a basketball living legend and the force behind one of the world's biggest brands – Air Jordan Shoes. Jordan and his Jordan Brand company "will be donating $100 million over the next 10 years to organizations dedicated to ensuring racial equality, social justice and greater access to education."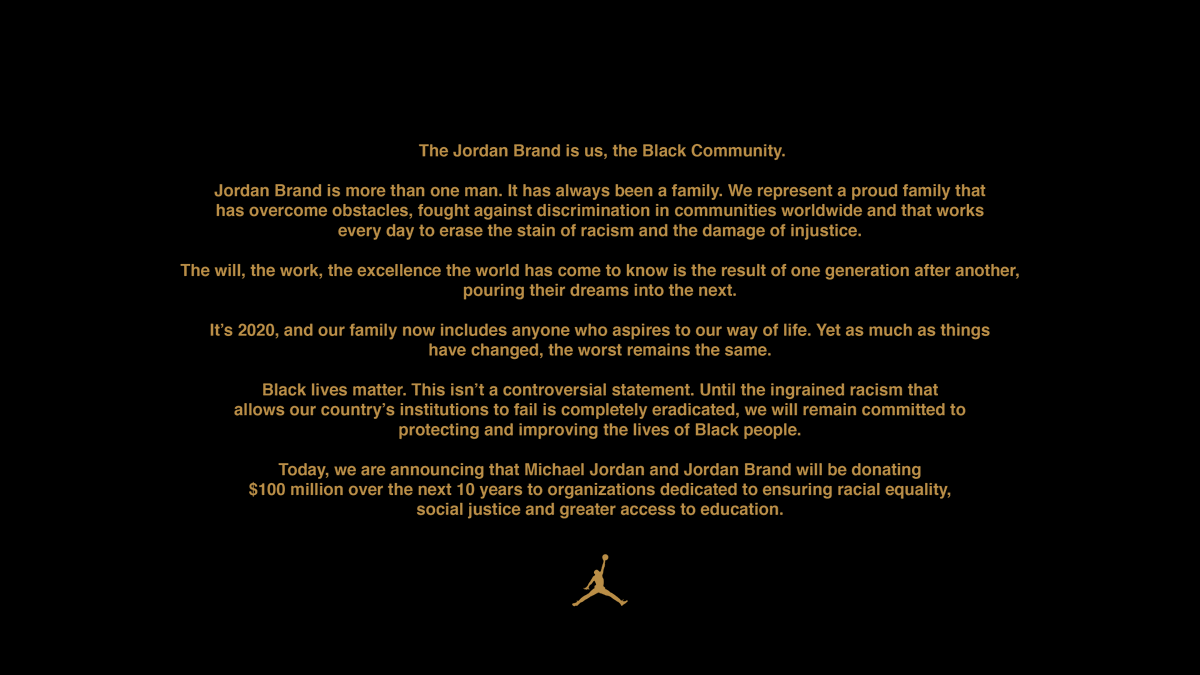 Super Bowl LIV MVP Patrick Mahomes II, the Kansas City Chiefs young superstar quarterback and 2018 NFL MVP, is using his ever-expanding platform as the face of the NFL to push the league to make social change. He's doing it at a time where others might hesitate to take a stand. Mahomes is in the midst of a contract negotiation, a new agreement that is expected to be the biggest dollar amount in NFL history due to his early career success. One could say that he is risking a lot of money to speak out while Mahomes said he's doing so because you "do whatever you can to make the world a better place in every action that you take."
Companies and leaders from a wide range of industries in America and around the world are also speaking out. Leadership displayed today will not be forgotten by customers or clients tomorrow.
At Oster and Associates, we believe that Black Lives Matter. If your company is ready to be a leader in your respective industry, we say let's get started.